Clear Choice Hearing Aid, Inc.'s Encinitas Office
Need an Office Closer to Encinitas, CA?
For our clients in the Encinitas area, we have an office just for you. We will conduct hearing tests to see if hearing aids would benefit you. Schedule an appointment with our Encinitas hearing instrument specialists today.
Clear Choice Hearing Aid, Inc.
2235 Encinitas Blvd., Suite 104
Encinitas, CA 92024
Monday through Friday, 9am–5pm
Stop suffering in silence. Make an appointment at our Encinitas, CA office today.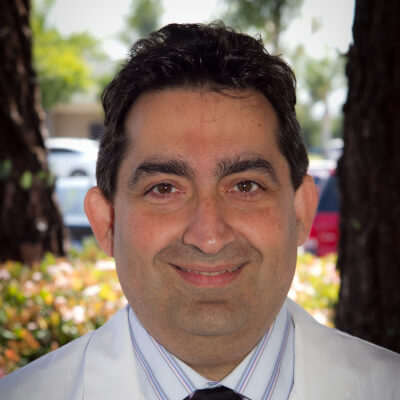 Kevin K. Mokhtari

Hearing Instrument Specialist
Lic. No. HA7007
Kevin started his career as a Regional Manager with a large Dental Corporation where he managed over 100 employees for 10 years.
The transition to Clear Choice Hearing Aid, Inc., was made over 15 years ago. Kevin is licensed by California's Speech-Language Pathology & Audiology Hearing Aid Dispenser Board. He believes it's a rewarding profession, especially when a difficult case comes in and you can solve the "mystery". He feels it's gratifying to watch a person hear again after years of solitude and believes it's great to know he's in a profession that's life-changing.
Kevin spends his leisure time enjoying family life with his wife, two children, and their dog, Roxy.